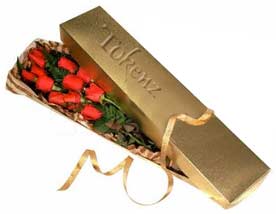 Flowers are supposed to be the best gift one can ever receive, a gift that is most likely to bring about a smile on the face. Flowers top the lists of both men and women as the best "I love you" gift. Flower gift are the ones that allow us to express emotion and make us feel special. The top reason women and men like to receive flowers is love, others being note friendship, thank you, and anniversaries.

Customizing Gifts as per the personality of the recipients

Floral arrangements are one of the easiest gifts to customize. With the hundreds of sizes, shapes and colors flowers come in, the possibilities are endless. Knowing flower names is not something consumers need to be concerned about. Consumers already have the proper tools to order the perfect flower arrangement. If you know someone's personality, you know enough to order flowers that are unique for them.

Different Personalities

For natural people who are casual, earthy and prefer the outdoors, flowering or green plants, meadow flowers and woodsy accents suit this personality best. Romantic people prefer bouquets of soft colors, light fragrances and accents of lace or ribbon might suit romantics. Individuals who seek personal betterment and are attracted to the unconventional - from new age to the arts. Exotic flowers and unusual combinations of shape, color and texture will match their creativity and artistic bent. Traditional, family oriented people appreciate lush arrangements with a great variety of flowers.

Special Occasions

Anniversaries, birthdays and holidays are special occasions, celebrating a long friendship or shared accomplishment can renew and strengthen relationships with friends and family. Upcoming events like graduation, new baby, new home, new job, promotion or well-deserved retirement can also be occasion to shower the gift of Flowers. Personal milestones such as a first recital, finishing an important work project, quitting smoking, losing weight or passing the bar exam deserve a gift of recognition. A personalized gift adds to the sense of accomplishment and increases the enjoyment of a job well done.